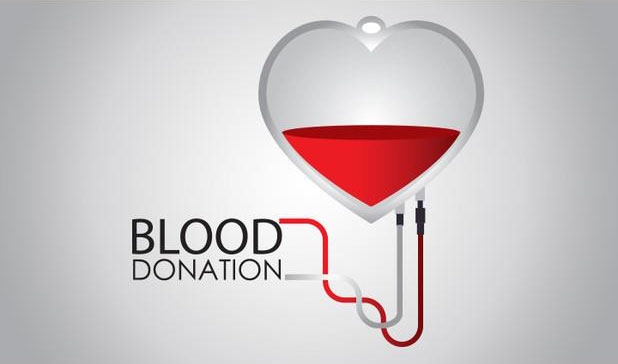 By donating blood the iron stores in the body are maintained at healthy levels. A reduction in the iron level in the body is linked with low cancer risk. Healthy Heart and Liver: Blood Donation is beneficial in reducing the risk of heart and liver ailments caused by the iron overload in the body
Quick Facts About the
Blood Donation Process
• Blood donation is a simple, four-step process: registration, medical history and mini-physical, donation and refreshments. It is a safe process, and a sterile needle is used only once for each donor and then discarded.

• The actual blood donation typically takes less than 10-12 minutes. The entire process, from the time you arrive to the time you leave, takes about an hour and 15 minutes.

• The average adult has about 10 pints of blood in his body. Roughly one pint is given during a donation.

• A healthy donor may donate red blood cells every 56 days, or double red cells every 112 days. There are four types of transfusable products that can be derived from blood: red cells, platelets, plasma and cryoprecipitate. Typically, two or three of these are produced from a pint of donated whole blood — hence each donation can help save more than one life.


Quick Facts About
Blood Donors
• Half of BBDG blood donors are male, and half are female.

• The BBDGaccepts blood donations only from volunteer donors. Among BBDG donors in a given year, 19 percent donate occasionally, 31 percent are first-time donors and 50 percent are regular, loyal donors.